Dublin's Most Renowned Hog Roast Caterer
Hello and welcome from everyone here at Hog Roast Dublin, the region's favourite provider of delicious and succulent hog roast catering. Our professional and friendly team has over 10 years of dedicated experience in going the extra mile to deliver a tailored experience to suit your budget. We aim to exceed your expectations both in terms of the mouth watering authentic flavours that we provide and in terms of the truly outstanding level of customer service that you can expect to receive from the Hog Roast Dublin team. If you think you've tried every catered experience around then think again. Hog Roast Dublin boasts a unique dining service that raises events up and impresses guests through not only incredible tasting dishes and fresh foods, but also through a spectacle filled culinary experience that truly makes an event an "event".
Hog Roast Dublin – Our Services
Our expert hog roast catering services are designed to provide you with the perfect meal-time complement to your event or celebration. Whether you're looking for a range of midday appetizers or whether you'd prefer evening catering with plateful after plateful of juicy and savoury meats and vegetables, we have everything you need. Our bespoke hog roast catering services begin with listening to your ideas and offering solutions specific to your plans.
Our services include:
Welcoming Party – We'll help you to set the tone for your event or celebration with a friendly and professionally presented drinks reception. Greet your guests in style.
Table Service – Prefer a smart table service rather than a buffet style queue? No problem. Our trained waiting staff will help you to seat and serve your guests with our efficient table service.
Menu Choices to Suit Your Dining Preferences – We offer you a huge range of menu options to help you to pick and choose between starters, mains, and desserts. Gluten free, vegan, and vegetarian options are available.
Hog Roast Catering – Any Size Event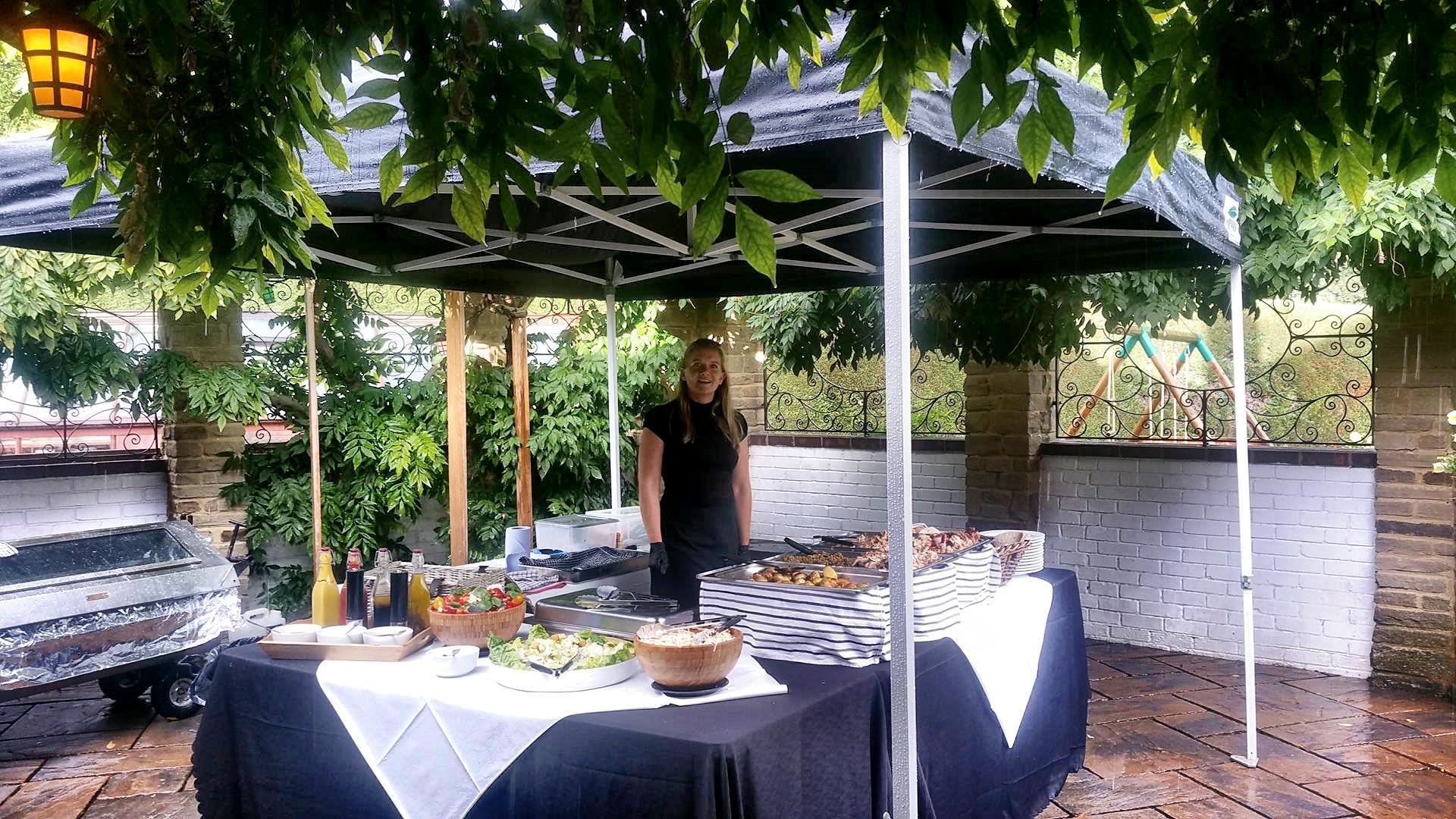 Perhaps you're planning an intimate garden party with anywhere up to around 20 guests, or perhaps you'd like more information on how we could help you to provide exquisite hog roast catering for much larger crowds. Whatever your next event or celebration, we'll help you to provide your guests with an exceptional hog roast dining experience.
Speak to us today and let our experienced hog roast catering team give you every reassurance that Hog Roast Dublin will provide the exceptional service you need. From private parties to weddings to corporate events, we can help you to ensure that your guests are treated to scintillating hog roast flavours.
Hog Roast Machine Hire
Ever wanted to take up a Hog Roast Dublin challenge and chef your own event? Well here we make it possible with our Hog Roast Machine Hire service, with a collection and drop off option it couldn't be any easier. Our chefs also offer their expert advice before leaving to ensure perfect succulent meat and extra crispy crackling!
Our hog roast machine hire options are designed to suit your budget, from extra large machines that are purpose built to cater for super sized events to our powerful standard size hog roast machines, ideal for garden parties and private celebrations. Speak to us today about hiring one of our gleaming stainless steel hog roast machines, and we'll tell you how we can make it happen!